Promotors
In more than a decade time Gour Road Tar Coat Private Limited has made a legacy for itself by creating excellence, even in the most challenging situations. Challenging projects require precision and vigilance and promoters at every stage deliver the same. These conditions present many and varied challenges, such as availability of trained personnel, timely supply of material, efficient functioning of machinery etc. Promotors entrepreneurial management and the uncompromising attitude ensure that these challenges are competently met. Every new location presents unique challenges and promoters are able to surmount all challenges.
Director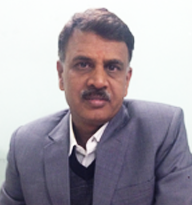 GRTC's Success story began when Executive Director, Nitin Barsainya brought his professional skills and experience into play and went about to single-handedly revolutionize the concept of construction. For this, he chose Jabalpur as his canvas.Prior to making his foray into field as a builder and Developer Mr Nitin has acquired a Civil Engineering degree
And at present, he is having more then 25 years of experience in the field of construction industry, is operating as Head of the construction department with excellent team management skills. He is a hardworking and self-motivated person, having sound knowledge of all practical know-how in the field of civil industry.
He is regarded as a trendsetter in the company.
He believes that "One may achieve success through hard work and dedication"
During his journey, to cater to the construction needs Within a short time, he established a firm identity in the minds of people he chose to serve and he went on to setup Gour Road Tar Coat Private Limited and he has not looked back ever since. The company is engaged in the construction and commercial projects. Under his dynamic leadership and visionary approach, Gour Road Tar Coat Private Limited has emerged as one of the fastest growing construction conglomerates focused on creating nationally important infrastructure assets driven by commitment.
Nitin Barsainya
(Director)
---
Director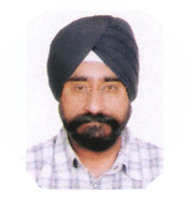 His rich experience in the Mechanical engineering field and having sound knowledge of all kinds of plant and machinery. It has been a value addition & has aided us to take our company to the next level.
It was just a matter of time He takes charge as Head of the Mechanical department of the Company, he widened his horizons and soon emerged as a major player in the corporate world of construction. Along the way, He has a very good team of skilled technicians and operators.
During the course of his practice he nurtured and mentored many present Entrepreneurs. His progressive thinking and leadership abilities coupled with his expertise in the area of Mechanical engineering has been instrumental in the growth and the success of Gour Road Tar Coat Private Limited.
Kuldeep Singh Saluja
(Director)
---
Executive Director
He holds his Masters's degree in Business Administration (MBA). He heads the Administration department of the company.
He has rich experience & proficiency in the construction sector. Mr. Barsainya is a thorough decision-maker,a brilliant taskmaster,and has high command over his fiels.
He believes that – "Awareness & partience being the best of disciplines that one needs to have to be a successful human being as well as a businessman"
Neeraj Barsainya
(Executive Director)