Quality Policy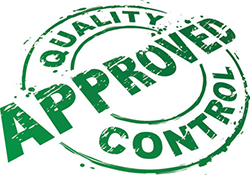 Quality forms an integral part of Gour Road Tar Coat Private Limited commitment and we aim to maintain the highest degree of professional and personal ethics.
At Gour Road Tar Coat Private Limited we are constantly driven by our Quality Policy which ensures our dedication and continual improvement of its business processes in the infrastructure segment.
We develop organizational excellence and quality awareness through pioneering Engineering practices, Training, Process performance measurements, and development of customer and employee satisfaction programmes.
At Gour Road Tar Coat Private Limited, we believe in creating the best value out of every resource -Finance, Manpower, Time, Design or Architecture, to give our clients the best. With inherent skills and resources to develop and execute high-value projects,
The Gour Road Tar Coat endeavours to develop Professional Excellence in the area of Roads, Bridges, Dams, Canals & Infrastructure. We have always strived to improve services to reach the quality objective. To achieve our goals, we have implemented quality system in accordance with the standard ISO 9001: 2008, and to support that commitment, we have set a quality policy as follows:
Seeking skilled employees and to encourage all employees constantly to improve the skills and expertise.
Providing our clients with professional support. Continuously improve the work system and work environment aiming towards more effective and efficient way to support the achievement of our goals.